LapCabby 10 Bay Laptop Charging Trolley (Vertical)
with Lime Green Handles
Manufacturer Code: LAP10V-LI
Stock:
Made to Order - Delivery usually within 1-2 weeks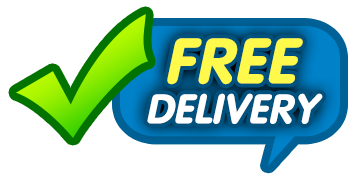 Stylish storage and charging for 10 laptops positioned vertically (up to 19")

Individual compartment size - W62 x D480 x H350mm

Energy saving power management with adjustable 7 day timer that easily fits your classroom routine

L shaped doors and pull out shelves provide easy access to each storage compartment

Separate rear compartment for neat storage of the AC adaptors
Other Buying Choices...
| | | | | |
| --- | --- | --- | --- | --- |
| | 10 Bay - Blue | | PR5023 | £629.00 |
| | 10 Bay - Charcoal Grey | | PR5019 | £629.00 |
| | 10 Bay - Lime Green | | PR5020 | £629.00 |
| | 10 Bay - Orange | | PR5021 | £629.00 |
| | 10 Bay - Purple | | PR5022 | £629.00 |
Product Information
(links open in new tab)
The vertical storage LapCabbys are designed to house 10, 16 or 20 laptops stored in their own individual vertical trays. Soft rubber grips cushion and protect laptops when in storage and large L-shaped doors and sliding shelves provide easy, clear access to laptop storage compartments.
A separate compartment with rear facing doors allows easy access to the individual AC adapters supplied with the laptop and utilises an innovative cable storage system that keeps cables compact, neat and tidy.
LapCabby - 10 Point Tour
The entire LapCabby range of laptop, netbook or tablet trolleys come with all kinds of features and design benefits to help them meet the many needs of the classroom — helping make IT use in schools as enjoyable and easy as possible.
Ordering Information
Delivery Restrictions - Home Customers
Sorry, but we are unable to accept orders for this item from home customers, or for delivery to a home address.
When ordering, please help us by providing the following information:
Your colour preference - Grey, Blue, Lime Green, Orange or Purple (New!)
Please note, we are only able to deliver to a ground floor entrance.
Before ordering, please ensure that your main access door is both wide and tall enough and that there are no steps or obstructions that could hinder delivery.
Product Dimensions
Width (mm)
Depth (mm)
Height (mm)
Weight (kg)
External Dimensions
616
703
1115
-
Internal Dimensions
62
480
360
-
Please ensure all sizes are suitable prior to ordering.
Manufacturer Warranty
Limited Lifetime Warranty (5 year on all electrical and data components)
Full details (including terms) of manufacturer warranty are provided with the product or on manufacturer website.
Most manufacturers like to provide direct after-sales support should any issues arise.
For warranty/support with this product, please contact LapCabby directly on 0115 982 1771