EasySense Vu+ Primary Data Logger Pack
USB & Bluetooth - Compact Class Pack of 5 (No Storage Cases)
Includes Charging Tray!
Stock: 2 Packs In Stock - Delivery 2-3 days + more available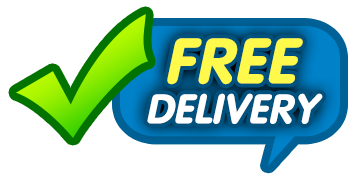 Now with Bluetooth connectivity - providing connectivity to iPad and Android tablets! With a large easy to read display that shows data as numbers, pictograms, blocks and bars.
Product Information
Now with Bluetooth connectivity - providing connectivity to iPad and Android tablets!
With a large easy to read display that shows data as numbers, pictograms, blocks and bars. Vu+ is a new generation logger and software package that grows with the children, it never gets left behind and offers exceptional value for money.
Vu+ allows for 2 external plug-in sensors from the Vu range and has 3 built-in sensors which means you can start data logging out of the box.
In a compact class-friendly 5 Pack including Charging Tray! (single pack data logger storage cases are not included)
Key Benefits
Software that can advance with a child's progress.
Common platform takes you from the first year at school to the last.
Pictogram, Snapshot, Meters, Timing, Counting.
One click EasyLog.
Low cost of ownership, no extra licences, no batteries, no custom leads.
Can be used straight from the box – easy to use, easy to learn.
14 days of logging on one charge
Half an hours charging for a for a full day's work.
ASE Evaluated Product
The English National Curriculum states that pupils should 'work scientifically' by 'taking measurements, using a range of scientific equipment, with increasing accuracy and precision, taking repeat readings when appropriate, recording data and results of increasing complexity using scientific diagrams and labels, classification keys, tables, scatter graphs, bar and line graphs'.
This is very much supported by the EasySense Vu+ data logger. If you have not yet invested in a set of data loggers then the EasySense Vu+ offers a good solution.
Everything you need in one pack
The Vu+ primary data logger comes with:
Data logger with integrated sensors (Temperature, Light & Sound)
Lanyard with safety release catch
A Plug-in Temperature sensor
Mini USB lead
Free software downloads (multiple platforms)
Download: eBook of Teaching activities
1 year guarantee
Life time support
Access to the free CPD & Activities website www.learnstem.co.uk
Learn STEM - Free video resources
Science practicals, gain CPD certificates & learn new STEM skills!
Learn primary science through Data Logging activities with the Vu Primary Data Logger; this FREE 40 minute CPD course introduces the Vu Data Logger and EasySense Software so you can quickly learn how to implement data logging in to your lesson plans.
Website link: www.learnstem.co.uk
Data Logging Software
Free EasySense Software for PC, Mac, iPad, Android tablet & Chromebooks
Pictogram mode – show quantity as Pictograms, Blocks or Bar charts
Meters Mode – alternative ways to display numbers
Easylog – one button to record, ideal for first steps
Remote Logging - 14 days on a single battery charge
Snapshot – ideal for recording data in different study areas
Timing – all you need of timing work, times and speeds
Counting – use the logger as a counter, display for all to share
Software features vary by platform.
Work with iPads - Share and Collaborate
Enhance learning and make full use of the technology in the classroom With a Vu+ data logger via Bluetooth). Data is captured in real-time and instantly shared wirelessly to all of the PC's, iPads, Android tablets & Chromebooks in the group. At the end of the experiment, the devices all have their own set of data, ready for analysis and reporting.
Catch Up Mode
This feature allows a student to catch up if they missed the experiment as it happened. It can also be used to quickly ensure that all students have the same set of data to work with.
Log Even More with Additional Sensors!
Compatible sensors for your EasySense Vu+ interface:
Data Harvest products are designed for educational use and are not intended for use in industrial, medical or commercial applications.
Ordering Information
Delivery Restrictions - Home Customers
Sorry, but we are unable to accept orders for this item from home customers, or for delivery to a home address.