EasySense Vu+ Primary Data Logger Class Cart Bundle
USB & Bluetooth
Stock:
Stock expected within a month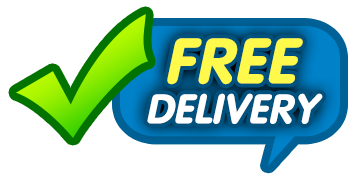 Popular Item - Selling Fast Our next shipment of stock is currently expected mid September 2022.
Product Information
Popular Item - Selling Fast
Our next shipment of stock is currently expected mid September 2022.
We recommend placing your order as soon as possible as these will be shipped on a first-come first-served basis.
Now with Bluetooth connectivity - providing connectivity to iPad and Android tablets!
A complete primary data logging class set supplied in a gratnells storage cart and trays (supplied flat packed). The set provides 5 Vu+ data loggers and a range of Vu+ sensors and science accessories - see below for full details of what is included!
A useful mobile 3 tray cart with lids, the first tray holds and charges the Vu+ whilst the other two trays are for the Vu Sensors.
With a large easy to read display that shows data as numbers, pictograms, blocks and bars. Vu+ is a new generation logger and software package that grows with the children, it never gets left behind and offers exceptional value for money.
Data Loggers come complete with compact class-friendly Charging Tray! (single pack data logger storage cases are not included)
Key Benefits
Software that can advance with a child's progress.
Common platform takes you from the first year at school to the last.
Pictogram, Snapshot, Meters, Timing, Counting.
One click EasyLog.
Low cost of ownership, no extra licences, no batteries, no custom leads.
Can be used straight from the box – easy to use, easy to learn.
14 days of logging on one charge
Half an hours charging for a for a full day's work.
Set includes:
5x Vu+ Data Loggers
1x Vu Timing Ramp Set
5x USB Leads
1x Gratnell Storage Cart (supplied flat packed)
2x Gratnell Storage Trays with lids
1x Vu+ Charging Tray with lid
EasySense Software (Download)
Teaching Resources (Download)
Please note: The Vu Power House component has now been discontinued by the manufacturer and is no longer included in this bundle.
Manufacturer Warranty
Full details (including terms) of manufacturer warranty are provided with the product or on manufacturer website.
Most manufacturers like to provide direct after-sales support should any issues arise.
For warranty/support with this product, please contact Data Harvest directly on 01525 373666 or e-mail support@data-harvest.co.uk