*BOX DAMAGED* Big Time 24-Hour Geared Student Clock
by Learning Resources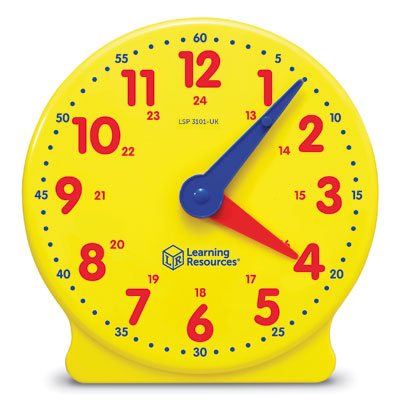 Stock:
Product Discontinued
Product Information
Hidden gears maintain correct hour and minute relationships as you demonstrate time-telling concepts.
This clock is ideal for students to develop time-telling concepts.
Approximately 13cm high.
Clear hours and minutes markings are easy to read.
Coloured markings ensure that hours (red) can be easily distinguished from minutes (blue).
Clock features removable stand on reverse side.
Includes Teaching Guide.
Recommended for ages: 5 - 9 years