TabCabby 20-32V Tablet Charging Trolley (Vertical)
with Blue Trim Only
Stock:
Stock expected within 3 weeks
SRP: £1,488.00
- Save £226.92 (16%)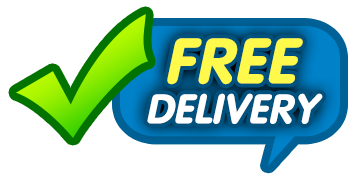 Store and charge 20 to 32 tablet devices

Caddys have adjustable dividers to charge 5 tablets with cases and 8 tablets without

Extra strong, portable Caddys manufactured from injection moulded ABS plastic fit perfectly on sliding shelves for easy access

Separate power compartment opened with a concealed handle, allowing easy access to organise cables

Compatible with any mobile device using chargers with standard electrical plugs, including iPads, tablets and e-book readers
Product Information
Capacity:
Universal design stores and charges 20 tablets with most cases (or 32 tablets with slim cases) in 4 carry baskets for easy portability.
Accommodates all tablets including iPad, Android tablets, Kindle Fire and more
Exterior Design:
Smooth rounded corners with shock absorbing bumpers to protect tablets inside and the school walls during movement from classroom to classroom
Lock with keys located on the top preventing damage during movement through school building
Separate compartment with rear facing door for access to the individual AC adapters
Innovative and tactile ergonomic handles in a variety of colours located on the top making it easy to move
Sleek design that is children and classroom friendly without protruding parts (handles, locks etc)
Fitted with durable 100mm rubberised castors with locking facility.
Extra strength is obtained by using an 8mm gauge steel plate welded to the frame which gives the castors additional strength and rigidity by spreading the load from the castor pins to the frame of the units
L shaped doors for complete access to the unit
Heavy duty steel frame with strong MFC cladding
Interior Design:
Tablets are held in individual compartments within the four removable caddies
Ergonomically designed, each caddy has two carrying handles for comfortable transportation
With easy to adjust dividers, compartment sizes can be modified to allow for different sized tablets and protective cases
When inside the trolley the caddies are held in place with fixed shelf supports to stop movement during transportation
Simple cable storage system keep cables compact, neat and tidy
All cables, power strips and the power management system are kept in a completely separate compartment, accessible via concealed door releases, for added safety and to prevent children from accessing and removing cables
Cable Management:
Cables cannot be removed from the front of the unit to prevent cables from going missing
AC adapters and power supply are stored in individual separate compartments to keep cables neat and tidy at the side of the trolley
Power Management:
Power7 Energy Management System can be programmed to suit your schedule.
Seven different charging schedules, one for each day of the week, allows charging between lessons,overnight or during Economy 7 (UK) or lower rate energy hours. Digital timer is supplied as standard with all trolleys
All tablets are charged simultaneously with sequential switching facility to prevent circuit breakers from overloading
Air Ventilation:
Specifically designed and tested air venting system to keep tablets cool while the unit is locked and the tablets are charging
Safety and Security:
Concealed door release to separate electrical compartment for child safety
A robust dual locking system with locks located on top of the trolley to avoid damages to the lock and key during movement within the school, especially through doorways. Additional keys are available
Please note: This trolley is currently available in Blue only
Ordering Information
Delivery Restrictions - Home Customers
Sorry, but we are unable to accept orders for this item from home customers, or for delivery to a home address.
Product Dimensions
Unit size: W705 x D556 x H1010mm
Adjustable interior dividers allow the caddies to accommodate protective cases - maximum storage area per tablet:
without cases: W12.6 x D285 x H200mm
with protective cases: W26 x D285 x H200mm
Manufacturer Warranty
Limited Lifetime Warranty (5 year on all electrical and data components)
Full details (including terms) of manufacturer warranty are provided with the product or on manufacturer website.
Most manufacturers like to provide direct after-sales support should any issues arise.
For warranty/support with this product, please contact LapCabby directly on 0115 982 1771