No Nonsense Number Catch Up
KS 1 for Older Pupils - Book 1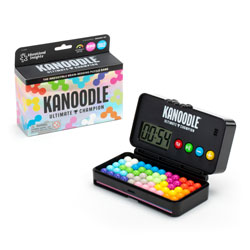 Manufacturer Code: PB00090
Stock:
Product Discontinued
Sorry, this item is currently unavailable.
Please use the menu or search for alternatives
Product Information
These books, as part of the No Nonsense Number series, are designed specifically to assist older pupils who may be struggling with fundamental mathematical concepts.
Packed with innovative activities that target learning objectives, they give pupils a diverse range of opportunities to put the concepts to work and so to consolidate their knowledge of them.
Also featured are versatile activity cards for a variety of individual and group activities.
Each title:
Fits in seamlessly with the classroom programme
Encourages independent learning and relates mathematics to the real world
Caters to all levels of the primary school and a breadth of learning abilities and motivational levels
Saves you time and energy by providing a range of attractive, photocopiable templates for classroom activities and lesson planning