AVerMedia AverVision 300AF Visualiser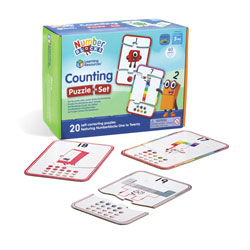 Stock:
Product Discontinued
Product Information
(links open in new tab)
Easy to use and set up, The AVerVision 300AF from AVerMedia is a cost effective, auto focus visualiser and can help you deliver presentations to your students.The 300AF visualiser can be used in conjunction with a digital projector and linked to your laptop or PC, to an interactive whiteboard. Alternatively, it can be used with an LCD or Plasma screens for truly stunning effects.
The 300AF is fitted with a 3.2 mega pixel camera for pin sharp images and a high quality 16 x power zoom with auto focus. It is also supplied with licence-free interactive software to enable you to create a great variety of effects.
Connecting and using your 300AF is easy, thanks to its USB 2.0 connections, new user friendly software with annotation features, audio recording and QVGA / VGA / XGA video recording; all of which are accessible with the infrared remote control.

What is AVERZOOM ?
In virtually any type of presentation device, clarity and functionality are two highly sought after elements of these types of products. However, it is typical that increased functionality and quality lead to higher cost. For this reason, AVerMedia is in constant development of high quality, yet lower cost alternatives to typical high-priced components and features. These same concepts were applied during the development of AVerMedia's patent pending zoom technology, AVERZOOM .
AVERZOOM is a zoom technology applied to select AVerVision document cameras and is similar to Optical Zoom, but includes additional functionality in a more cost effective design. The benefits of AVERZOOM over optical zoom include a low-cost manufacturing process, equivalent clarity, and the ability to pan left, right, up, down. While Optical Zoom provides enhanced clarity while zooming on an object, it is limited by lacking the ability to pan while utilizing the Optical Zoom Functions. Therefore, using an AVerVision document camera equipped with AVERZOOM offers exceptional clarity, but includes the ability to pan on a document or object without having to physically move it.