AVer M70HD Interactive Visualiser
Stock:
Product Discontinued
Sorry, this item is currently unavailable.
Please use the menu or search for alternatives
Other Buying Choices...
| | | | | |
| --- | --- | --- | --- | --- |
| | AVer F17-8M | | PR7983 | £454.80 |
| | AVer F50-8M | | PR7991 | £654.00 |
| | AVer M70W | | PR9494 | £678.00 |
Product Information
(links open in new tab)
5 Megapixel Sensor with 192x total zoom (12x Optical Zoom + 2x AVerZoom + 8x digital zoom)
Full HD 1080p image streaming via HDMI input and output
VGA input and output, giving compatibility across your school
Mechanical arm visualiser with larger than A3 landscape shooting area
Smooth 30fps one-touch recording to an SDHC card or USB thumb drive
Share the excitement of discovery in high definition with the AVerVision M70 Visualiser.
Explore every detail with its powerful 12X optical zoom and then use AVer's onboard annotation tools to interact, explain and guide students.
From an A3-sized diagram to a small biological specimen, the Visualiser's 5-megapixel sensor is able to relay smooth live images to HD displays with the convenience of HDMI support; what's more, these valuable learning experiences can be captured at 30fps with the one-touch recording feature.
Let the vivid, high-definition images of an AVerVision M70 Visualiser take you on countless journeys of discovery!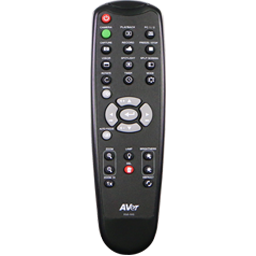 Smooth 30fps one-touch recording
All the sounds and excitement of live experiments, head-to-head debates and object examination are captured perfectly for future use both in class and at home through M70's lag-free 30fps recording directly to an SDHC card or USB flash drive.
Powerful 12x optical zoom
Explore every fine detail of biological subjects and magnify the smallest grains with the microscope like ability of M70's 12x optical zoom or see an object up to a whopping 192X magnification by taking advantage of M70's powerful zoom.
Full HD1080p output resolution
Display clear, vivid images to share the highest quality learning experiences with students through M70's full 1080p high-definition image output. Employ M70's standard HDMI connection to playback recorded audio as well as video.
All-new A+ Suite Visualiser software
Directly incorporate live visualizer images, recordings, handy annotation tools, text-to-speech (TTS), text digitisation via OCR and more into PowerPoint presentations with A+ Plug-in for PowerPoint, or integrate your Visualiser and IWB via the AVerVision Flash Plug-in.