Primary Science Magnifier & Tweezers
Yellow / Green - by Learning Resources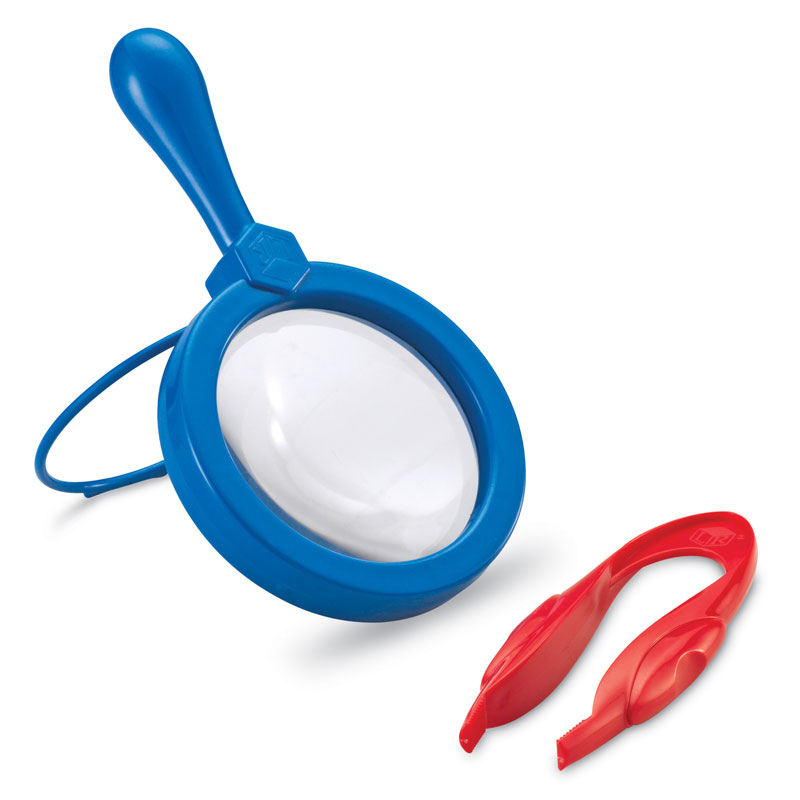 Manufacturer Code: LER2777
Stock:
Product Discontinued
Sorry, this item is currently unavailable.
Please use the menu or search for alternatives
Product Information
Current stock is of Yellow/Green colour combination.
Encourage young scientists to explore the world around them with these perfectly sized tools!
Magnifier features built-in stand for hands-free observation, clear 4.5x magnification and 11cm diameter viewing area.
Exercise fine motor skills and pick up smaller specimens with 15cm Jumbo Tweezers featuring easy-grip depressions for proper pincer positioning.
Recommended for ages: 3 years +