TTS Rechargeable Blue-Bot
Pack of 4
Stock:
Hurry! Last 1 Pack Available, Delivery 2-3 days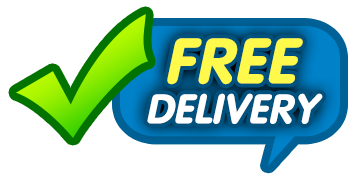 ...only £83.94 each!
4x 3.0/4.0+ EDR Bluetooth enabled programmable floor robots.

Program via the buttons, iOS or Android apps, your PC or Mac or with the TacTile Reader

All the functions of the Bee-Bot with additional repetitions and 45 degree turns

A great resource for both KS1 & KS2 programming

Fits on the standard Bee-Bot Docking Stations for easy recharging - not included
Product Information
(links open in new tab)
Blue-Bot helps you code, debug and simulate algorithms for the new National Curriculum for Computing.
Plan your algorithm on the screen of your device and send it remotely for Bluetooth enabled Blue-Bot to perform right in front of you!
See the components inside Blue-Bot through a clear shell - children can see its buzz!
Use Blue-Bot like a normal Bee-Bot and program it on the robot itself
Capable of performing 45 degree turns and you can also include repetitions in your algorithm
Blue-Bot is rechargeable and fits on the standard Bee-Bot Docking Stations
USB cable provided for recharging
Currently Compatible with iOS and Android (PC and Mac versions coming soon!)
Blue-Bot is a perfect resource for KS1 and KS2.
The Blue-Bot App is FREE!
You can download this directly from both Google Play and the Apple App Store.

The app enables you to write an algorithm, send it and then Blue-Bot will follow your instructions. There are numerous features, which make writing algorithms both fun and educational.
Please Note - Bluetooth Compatibility
Blue-Bot is compatible with any iOS device with version 3.0/4.0+ EDR Bluetooth
This for example includes iPad3 and later, as well as iPhone 4s and later.
Please check your device specifications to ensure it is compatible.
Recommended for ages: 3 - 11 years
Manufacturer Warranty
Full details (including terms) of manufacturer warranty are provided with the product or on manufacturer website.
For warranty requests regarding this product, please contact us directly on 01227 769400
You can also e-mail office@primaryict.co.uk (please include your invoice number)