Gears! Gears! Gears! Build and Bloom Flower Garden
116 Pieces - by Learning Resources
Manufacturer Code: LER9214-D
Stock:
2 In Stock - Delivery 1-2 days (after 23rd April)

SRP: £32.08
- Save £0.58 (2%)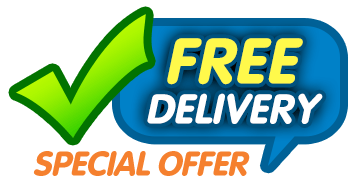 Let their imaginations bloom!
Product Information
Let their imaginations bloom!
Mix, match and create your own beautiful, spinning flower garden!
Set of 116 includes:
Colourful gears
Flowers
Butterflies
Bees
Ladybirds
Wiggly stems and more!
Parts are all interchangeable, allowing for endless combinations and designs. Let your imagination blossom!
Recommended for ages: 4 - 8 years
What's in the Box?
40x Gears
3x Crown gears
19x Six-way axles
6x L-shape connectors
13x pillars
3x Angle connector
2x Crank handle
2x Bee
2x Ladybird
2x Butterfly
4x Stem
3x Large petal
3x Small Petal
6x Bud
6x Large base
2x Small base