GoCabby 16 Bay Tablet Trolley
Charge & Sync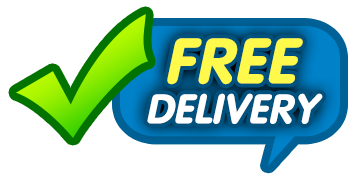 Stores, charges and simultaneously synchronises up to 16 tablets, with or without cases, using Cambrionix technology

Accommodates tablets in protective foam and Velcro straps, keeping them safe in transit

Compatible with any USB powered mobile device, including iPads, Android tablets and e-book readers

Intelligent charging ensures individual devices get the right amount of power, allowing you to store a mixture of tablet types, and charging to individual devices will shut off when they're full

Easy to install updates ensure you can charge and sync all the latest tablets
Product Information
(links open in new tab)
Introducing the new GoCabby
The GoCabby is designed to accommodate all kinds of classroom tablet devices, even when they're in their protective cases (including large cases) and comes in a bright and stylish design.
What you get from your GoCabby
Stores, charges and synchronises 16 tablets with or without protective cases.
Suitable for all kinds of tablet, including iPad, Android tablets, Kindle Fire and more.
Suitable for storage of tablets in even large protective cases (incl. Gripcase, Griffin Survivor, Otterbox and other cases)
Easy to move with a telescopic cart handle.
Supportive foam and Velcro straps to protect tablets in transit.
The Charge & Sync functionality offers intelligent charging that allows you to simultaneously charge devices while tablets of the same type can also be synchronised at the same time. Please note that you may require additional software to manage synchronisation (not supplied).
Future proofed so that the boards can be replaced to keep up withevolving technology.
Internal fans to keep tablets cool while charging while the unit is closed.
Locks are positioned at the top of the unit enabling you to padlock them for security.
Bright and stylish design.
TabCabby Charge & Sync and GoCabby are only suitable for devices that are USB chargeable only.
Ordering Information
Delivery Restrictions - Home Customers
Sorry, but we are unable to accept orders for this item from home customers, or for delivery to a home address.
Product Dimensions
­.
Width (mm)
Depth (mm)
Height (mm)
External Dimensions
553
400
792
Tablet storage compartment
222
32
314
Please ensure all sizes are suitable prior to ordering. Microsoft Surface & Acer Iconia are not suitable for the GoCabby or TabCabby Charge & Sync range.
Manufacturer Warranty
Limited Lifetime Warranty (5 year on all electrical and data components)
Full details (including terms) of manufacturer warranty are provided with the product or on manufacturer website.
Most manufacturers like to provide direct after-sales support should any issues arise.
For warranty/support with this product, please contact LapCabby directly on 0115 982 1771