Three Bear Family Primary Bucket Balance
by Learning Resources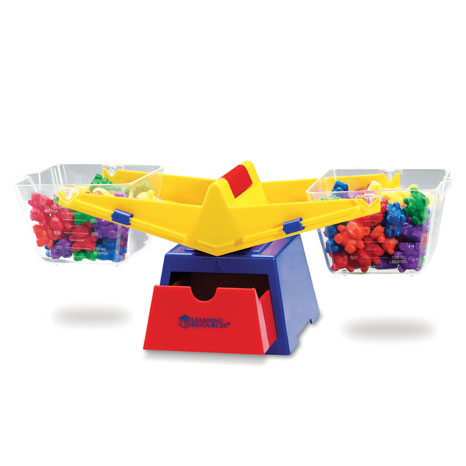 Manufacturer Code: LER0779
Stock:
Product Discontinued
Product Information
Students can measure liquids or dry items, estimate, compare and contrast.
Includes storage drawer in the base and two removable 400ml buckets with marked measurement indicators, add bucket lids to use as a platform balance.
Measures 42cm x 16.5cm x 15cm.
Set includes 102 bears in 6 bright colours (17 bears of each colour).
Bears measure 2.5cm in height and weigh 4 grams each.
Recommended for ages: 5 - 9 years