Playfoam Glow in the Dark 8 Pack
by Educational Insights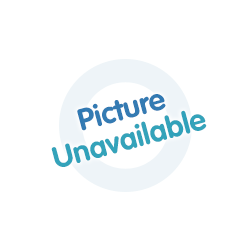 Manufacturer Code: EI-1909
Stock:
Product Discontinued
Product Information
Out-of-this-world squishy, squashy, shaping fun!
Award-winning Playfoam provides completely mess-free creative play fun for both children and adults.
Simply shape the glow-in-the-dark foam into anything you can imagine before squashing it and starting it all over again.
This colourful glow-in-the-dark set will help spark imaginations
Encourages creative play
Unique mess-free product will only stick to itself, not to hands, hair, clothes or carpet!
Playfoam never dries out so can be used time and time again
Use straight from the box for immediate creative play opportunities
Non-toxic formula ensures safe sensory play activities for children as young as three
Playfoam's bead-like structure promotes tactile awareness and fine motor skills development
Possible Colour Transfer
Sparkle Playfoam may transfer colour stain to fabric and plastic. Stains can be removed from tabletops using olive oil.
Recommended for ages: 3 - 11 years