TTS Talking Point Pro
Black (Pack of 5)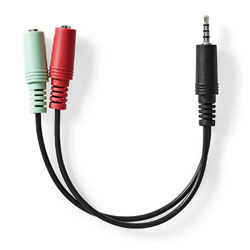 PrimaryICT No:

PR2000
Manufacturer Code:

EL00513
Stock:
4 Packs In Stock - Delivery usually 1-2 days

+ more available
SRP: £29.95 -
save £0.50 (2%)
...only £5.89 per unit
Product Information
The Talking Point Pro series of resources record and play back 30 seconds of sound. Why not use it for talking displays, colour coded question and answer games or taking messages.
Talking Point in Rainbow Colours - record up to 10 second messages.
Talking Point Pro in Black only - record up to 30 second messages.
All models have a loud and very clear sound output.
Replaceable LR44 batteries included. Diameter 45mm.
Build confidence in reluctant talkers
Attach to a wall to make talking displays
Use to record clues for treasure hunts
Ideal for sending messages with children to other staff or sending home
Manufacturer Warranty
Full details (including terms) of manufacturer warranty are provided with the product or on manufacturer website.
For warranty requests regarding this product, please contact Primary ICT directly on 01227 769400
You can also e-mail us at support@primaryict.co.uk (please include your invoice number)
Related Items...