TTS Talk Time A3 Recordable Postcard
Pack of 3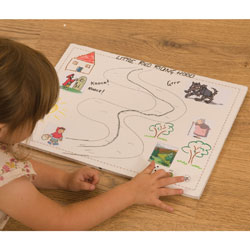 PrimaryICT No:

PR7101
Manufacturer Code:

EL00130/3
Stock:
Product Discontinued
Product Information
A new A3 sized recording card, which will record for 10 seconds.
A3 size
High quality recording
10 seconds voice or music
Great for wall posters
Manufacturer Warranty
Full details (including terms) of manufacturer warranty are provided with the product or on manufacturer website.
For warranty requests regarding this product, please contact Primary ICT directly on 01227 769400
You can also e-mail us at support@primaryict.co.uk (please include your invoice number)
Related Items...