TTS Sound Sensor
Add-on sensor for Log-Box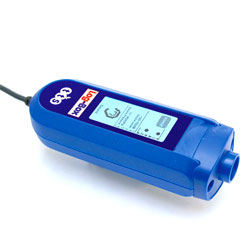 PrimaryICT No:

PR5730
Manufacturer Code:

IDSND
Stock:
Delivery usually 1-2 weeks
Product Information
This external sensor allows you to measure sound in a confined space or away from the Log-Box.
Ideal for investigating sound in an insulated box
Compare and contrast from two alternative sound sources using this together with the in-built sound sensor of the Log-Box
Manufacturer Warranty
Full details (including terms) of manufacturer warranty are provided with the product or on manufacturer website.
For warranty requests regarding this product, please contact Primary ICT directly on 01227 769400
You can also e-mail us at support@primaryict.co.uk (please include your invoice number)
Related Items...