TTS Pulse Sensor
Add-on sensor for Log-Box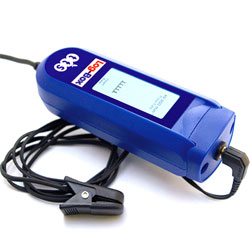 PrimaryICT No:

PR5726
Manufacturer Code:

IDLPULS
Stock:
Delivery usually 1-2 Weeks
Product Information
This is a sensor that allows you to measure heart rate during exercise, datalogging with the Log-Box.
Range 40 to 200bpm
Manufacturer Warranty
Full details (including terms) of manufacturer warranty are provided with the product or on manufacturer website.
For warranty requests regarding this product, please contact Primary ICT directly on 01227 769400
You can also e-mail us at support@primaryict.co.uk (please include your invoice number)
Related Items...