TTS Easi-Speak Pro Microphone
6 Pack & Docking Station Bundle
Special Offer Price!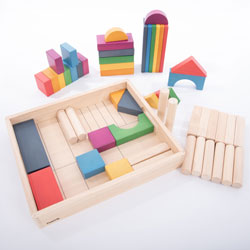 PrimaryICT No:

PR4205
Manufacturer Code:

ESPRO6-DOCK
Stock:
6 Bundles In Stock - Delivery usually 1-2 days

+ more available

Product Information
This sleek version of the Easi-Speak will appeal to older children and teachers alike.
The addition of a visible menu makes this an excellent cross curricular editable recording device. This rechargeable device features a 128MB memory and up to 4 hours recording time.
In addition to the popular features of Easi-Speak such as:
Single touch record, simple playback (WAV or MP3)
Integrated USB and rechargeable lithium battery
LCD screen with a fully integrated menu system, showing the track number playing, battery life, memory status and recording format
Dual headphone sockets
Belt clip to attach to clothing
Designed in a modern metallic silver casing, the Easi-Speak Pro is attractive to students and teachers alike.
Top Ideas:
Add you own cross-curricular audio content
Share recordings on VLE's or podcasts
Use to help practise other languages, or assist EAL learners
Record your own stories or songs
What's in the Box?
6x Easi-Speak Pro Microphones (Silver Colour)
1x Docking Station
1x USB Charging Connector for Docking Station
1x Mains Power Charging Connector for Docking Station
6x USB Extension Leads (to connect the Easi-Speak Microphones to your computer)
6x Lanyard Straps
Each microphone comes pre-loaded with:
Audacity Software for editing your sound files
A short audio introductory guide
Manufacturer Warranty
Full details (including terms) of manufacturer warranty are provided with the product or on manufacturer website.
For warranty requests regarding this product, please contact Primary ICT directly on 01227 769400
You can also e-mail us at support@primaryict.co.uk (please include your invoice number)
Related Items...