Roamer 8x AA Battery Recharger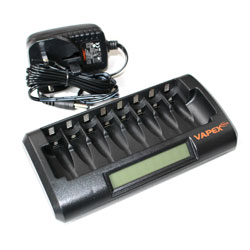 PrimaryICT No:

PR5624
Manufacturer Code:

1522-110
Stock:
Product Discontinued
Product Information
This quick recharger can charge up to a total of eight batteries at once.
Even a 30 minute charge can keep your Roamer going for a lesson.
Manufacturer Warranty
Full details (including terms) of manufacturer warranty are provided with the product or on manufacturer website.