Children's Hi-Vis Waistcoat
Orange - Small (4-6 years)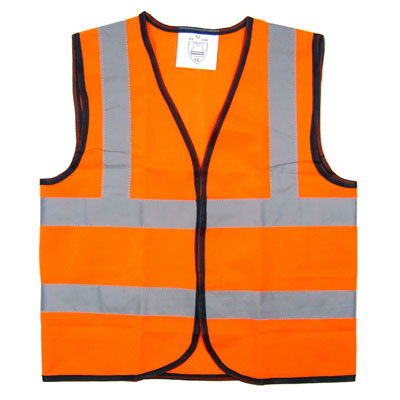 Stock:
Product Discontinued
Sorry, this item is currently unavailable.
Please use the menu or search for alternatives
Product Information
Ideal for walking home / walking bus schemes and cycling schemes.
These fasten at the front with Velcro and feature reflective body bands and shoulder hoops.
Machine washable 100% polyester, conforming to EN1150 standard.
Available in 3 sizes:
Small: 4-6 years (chest size up to 27"/69cm)
Medium: 7-9 years (chest size up to 31"/79cm)
Large: 10-12 years (chest size up to 35"/89cm)
Available in a choice of hi-vis yellow and orange colours.
Recommended for ages: 4 - 6 years