Two-In-One Play Shop and Theatre
Accessories Not Included; Requires Assembly
Manufacturer Code: CD95987
Stock:
Delivery usually within 2-4 weeks(after 24th August)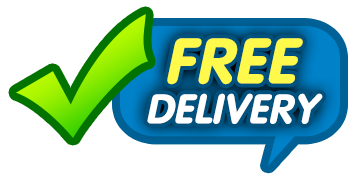 2 in 1 wooden play shop and theatre.
Product Information
2 in 1 wooden play shop and theatre.
On the shop side is a counter and three shelves for produce and on the other side a theatre with red curtains and a blackboard with clock.
An excellent aid for role playing and imaginative thinking.
Accessories pictured are not included.
Lockable castors.
Requires assembly.
Supports the following areas of learning:
Expressive Arts & Design - imaginative play
Physical Development - motor skills
Personal Development - collaborative play
Communication & Language - talking & listening
Important Information
All accessories pictured, including food items, cash register, puppets and crates are not included but are available for purchase separately.
Size: 670 x 390 x 1200mm
Recommended for ages: 3 years +
Ordering Information
Delivery Restrictions - Home Customers
Sorry, but we are unable to accept orders for this item from home customers, or for delivery to a home address.