Letters & Sounds: Phase Two Interlocking Cubes
by Learning Resources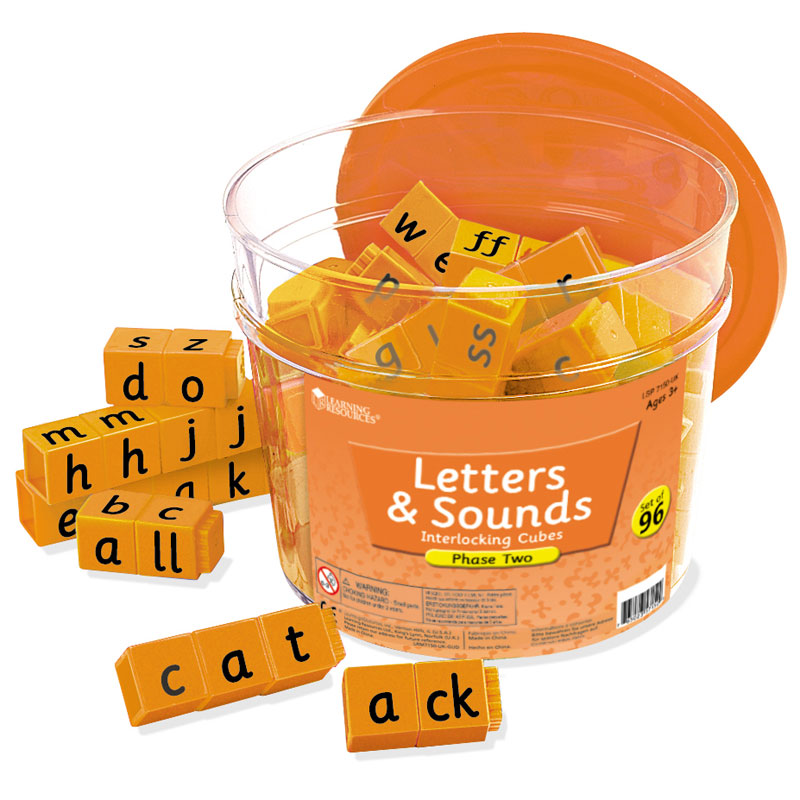 Manufacturer Code: LSP7150-UK
Stock:
Product Discontinued
Product Information
These hands-on interlocking cubes have been specially tailored for the Letters & Sounds Phase Two phonics framework.
Interlocking cubes encourage children to practise blending letters and experimenting with sounds.
Included letters and sounds are in conjunction with Phase Two of the Letters & Sounds phonics framework.
Includes four sets of each letter/letter pair.
Set is ideal for individual or small group learning.
Cubes easily snap together from left to right.
Each cube measures 2cm.
Recommended for ages: 3 - 7 years