Reading Comprehension Card Set of 6
by Learning Resources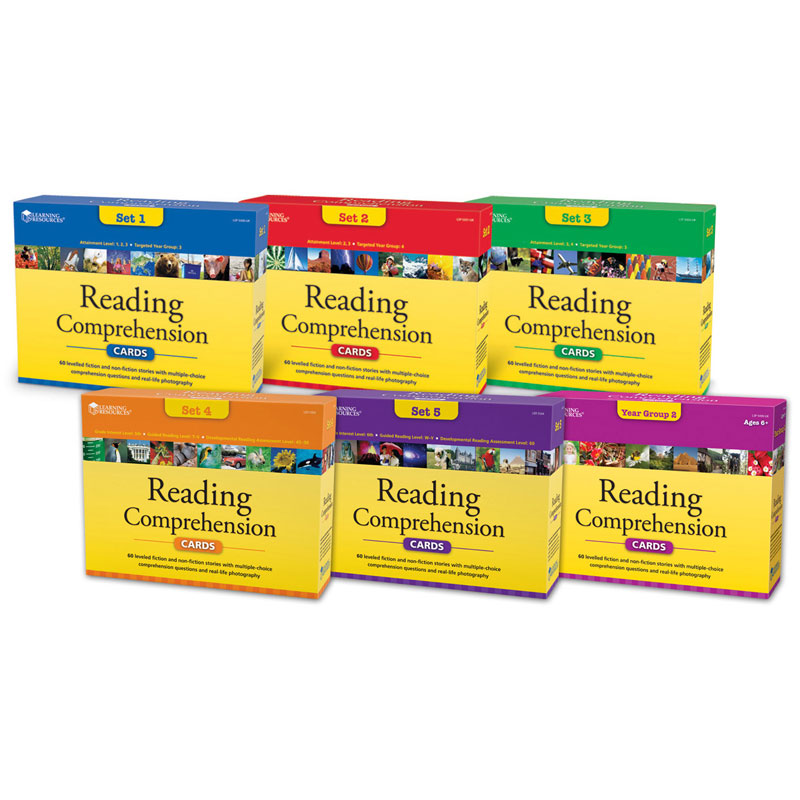 Manufacturer Code: LSP5500-6UK
Stock:
Product Discontinued
Sorry, this item is currently unavailable.
Please use the menu or search for alternatives
Product Information
The great value, self-checking reading comprehension programme! Save with this excellent bundle of all 6 sets!
Engage learners in reading comprehension activities with these entertaining fiction & non-fiction stories.
Cards feature a story on one side & multiple-choice comprehension questions on the reverse.
Covers a variety of subjects to help engage all children including maths, science & social studies.
Questions focus on:
Main idea
Context clues
Inferences
Cause & effect
Sequencing
Drawing conclusions
Cards progress in difficulty within & between each set.
Bundle Includes:
Recommended for ages: 6 - 15 years