GeoSafari Motorised Solar System
by Educational Insights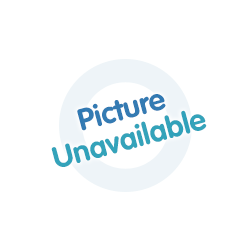 Manufacturer Code: EI-5287
Stock:
Product Discontinued
Sorry, this item is currently unavailable.
Please use the menu or search for alternatives
Product Information
Create the wonder of the solar system within any room with this motorised model. Young learners can view the workings of the solar system or create their very own planetarium!
Brings the solar system to life for young astronomers
Model features the Sun and eight planets
Encourage children to observe how the planets orbit around the Sun
Cover "the Sun" with the constellation dome to create a planetarium
Major constellations are labelled
The Sun doubles up as a night-light with auto shut off!
Requires 4 AA batteries (not included)
Features multilingual packaging and activity guide packed with interesting solar system facts
National Curriculum Reference
Year 5: Science – Earth & Space
Describes the movement of the Earth, and other planets, relative to the Sun in the solar system
Describes the movement of the Moon relative to the Earth
Describes the Sun, Earth and Moon as approximately spherical bodies
Uses the ideas of the Earth's rotation to explain day and night and the apparent movement of the Sun across the sky
Extend the learning with our other solar system resources
Recommended for ages: 8 - 12 years