Playfoam Pals Wild Friends 2 Pack
by Educational Insights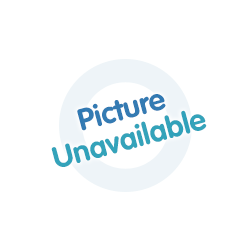 Manufacturer Code: EI-1971
Stock:
Product Discontinued
Sorry, this item is currently unavailable.
Please use the menu or search for alternatives
Product Information
12 to collect!;Watch the anticipation build as young learners uncover their very own Playfoam® Pal™.;Playfoam's non-toxic formula ensures safe sensory play activities;Children will love opening these pods of Playfoam to reveal their surprise collectible;Each pod contains a friendly toy animal within the Playfoam;Children will love creating their own customised critters as heads and bodies pop apart for mix and match activities;Encourage creative play with the Playfoam, as children sculpt nests, beds and other props for their animals;Includes collection sheet for collectible identification;Each pod measures 9cm H x 6cm D;Includes 2 individual pods;Discover all 12 Playfoam Pals to find the rare, endangered critter;Features multilingual packaging;Contents of pods may vary!;Learn more about award-winning Playfoam, the mess-free creative play resource!;Possible colour transfer: Sparkle Playfoam® may transfer colour stain to fabric and plastic. Stains can be removed from tabletops using olive oil.
Recommended for ages: 5 - 10 years