TTS Bee-Bot & Blue-Bot Replacement Battery
6 Pack including Battery Compartment Tool
Stock: 2 In Stock - Delivery usually 1-2 days + more available
SRP: £64.90
- Save £4.95 (8%)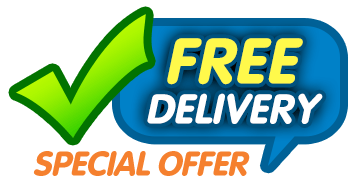 Set of 6x batteries and 1x battery compartment tool

Genuine rechargeable battery replacement for Bee-Bot and Blue-Bot

Compatible with TTS Rechargeable Bee-Bot and Blue-Bot
Product Information
A replacement rechargeable battery kit for both TTS Bee-Bot and TTS Blue-Bot. Includes 6x batteries and 1x battery compartment access tool.
Now you can replace Bee-Bot or Blue-Bot's battery, instead of replacing the robots.
Not suitable for the older (non-rechargeable) AA-Battery Bee-Bots.
For delivery within the UK only
Manufacturer Warranty
Full details (including terms) of manufacturer warranty are provided with the product or on manufacturer website.
For warranty requests regarding this product, please contact us directly on 01227 769400
You can also e-mail office@primaryict.co.uk (please include your invoice number)