TTS Colour Sorting Shopping Bags and Objects
Set of 30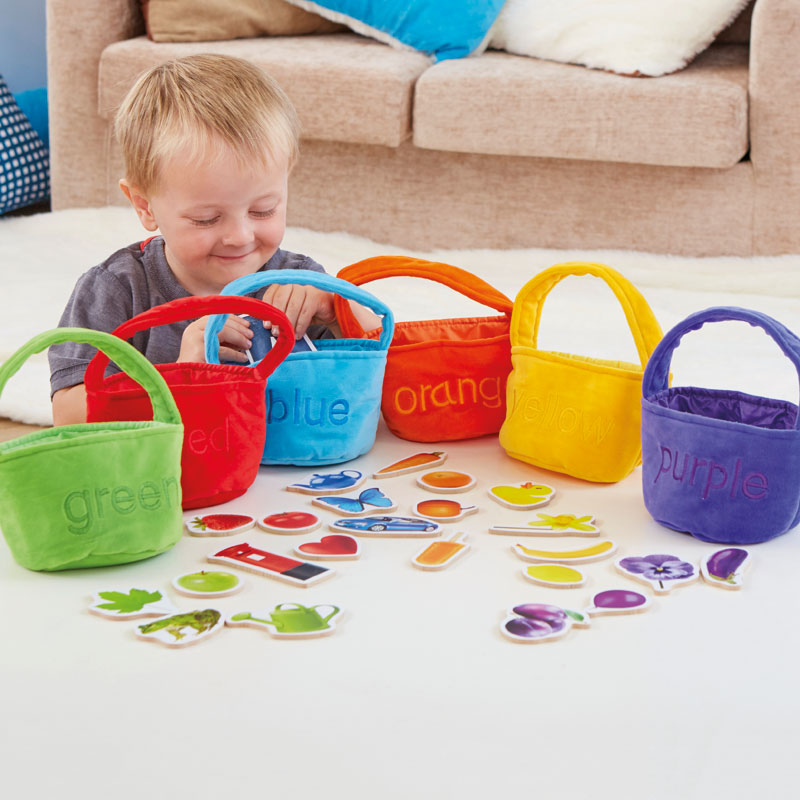 Manufacturer Code: EY06694
Stock:
Product Discontinued
Sorry, this item is currently unavailable.
Please use the menu or search for alternatives
Product Information
Children will love matching the various soft textured items into the corresponding shopping baskets.
A lovely early maths skills activity. Includes four objects for each of the six baskets. The baskets are machine washable.
Some children with specific schematic interests will love transporting, enclosing, empty and filling etc. the different objects. Made from soft velour and MDF pieces.
Height: 20 cm
Width: 14 cm
Depth: 14 cm
Recommended for ages: 5 years +