TTS The Super Sentence Tub Phases 4-6
Set of 115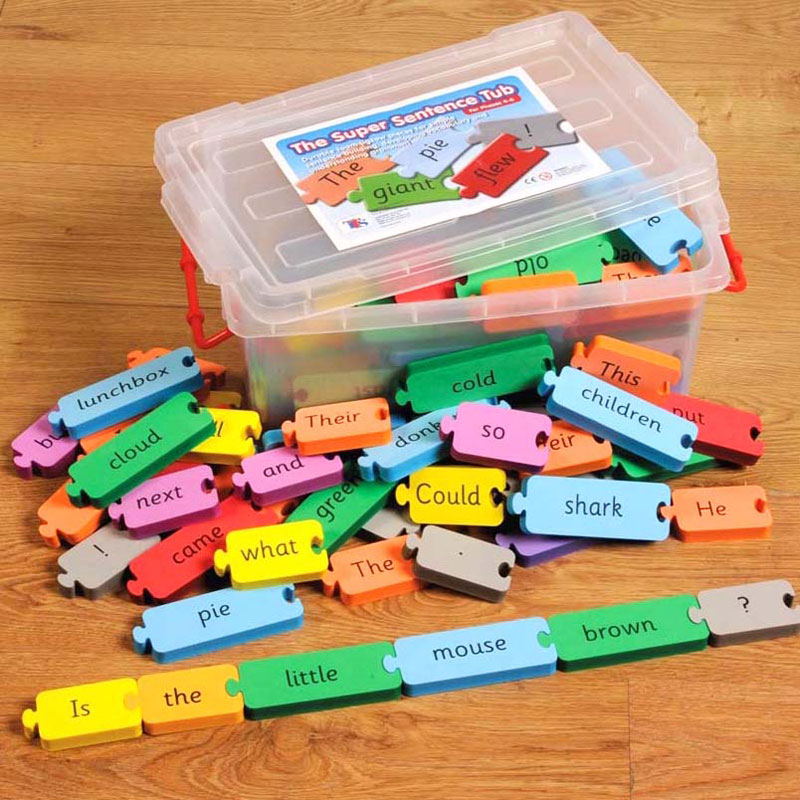 Manufacturer Code: LI01709
Stock:
Product Discontinued
Product Information
These foam pieces are great for building sentences and understanding sentence structure.
Features tricky words, high frequency words and words containing graphemes that are focused upon in Phases 4 to 6 of letters and sounds.
Each word is colour coded by the different word classes.