TTS The Super Sentence Tub Phases 2-3
Set of 115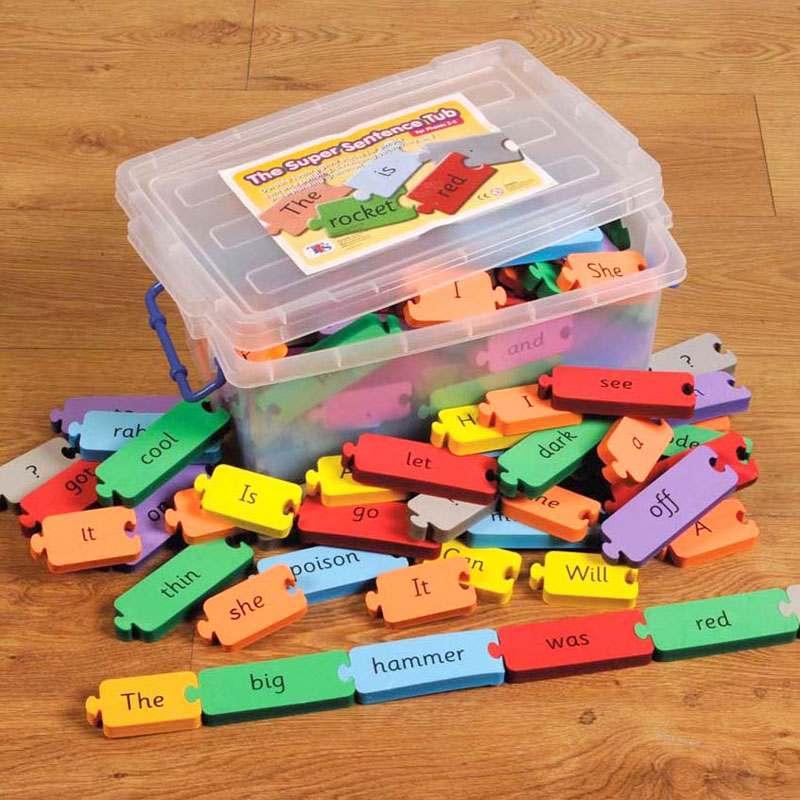 Manufacturer Code: LI01708
Stock:
Product Discontinued
Sorry, this item is currently unavailable.
Please see below for alternatives
Product Information
These foam pieces are great for building sentences and understanding sentence structure.
Features tricky words, high frequency words and words containing graphemes that are focused on in Phases 2 and 3 Letters and Sounds.
All stored in a handy storage box.