Invicta Attribute Blocks
Class Set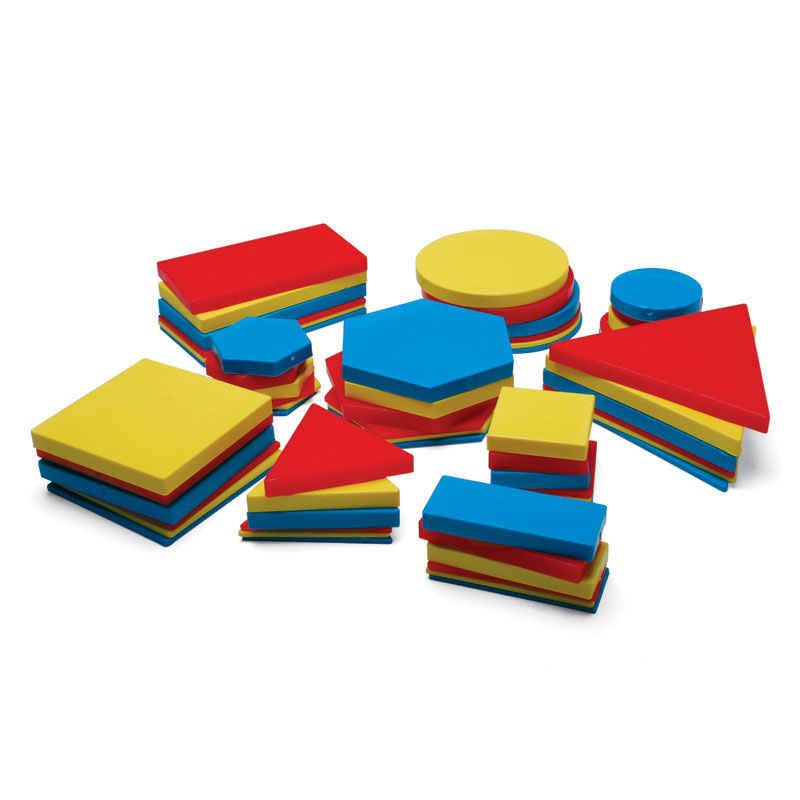 Manufacturer Code: IP110759
Stock:
Product Discontinued
Product Information
Each set contains 5 shapes (square, circle, hexagon, rectangle and triangle), in 3 colours, 2 sizes and 2 thicknesses.
All pieces are made of heavy duty plastic and are packaged in a storage box.
The box lid can be used both as a shapes stencil and shapes sorter.
The "Learning with Logic" booklet is included with all sets.