TTS Blue-Bot TacTile Reader Tiles
Standard Pack (25 Tiles)
Stock Clearance
Manufacturer Code: IT01172
Stock:
Hurry! Last 2 Available, Delivery 1-2 days
SRP: £32.95
- Save £8.45 (26%)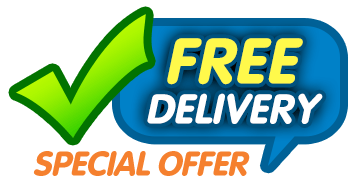 Additional pack of 25 standard tiles for use with your TacTile Reader

The tactile reader allows visual instructions to be sent to the Blue-Bot with a touch of a button

Simply place your tiles in order, press go and watch your Blue-Bot do its thing
Product Information
Each Blue-Bot TacTile Reader comes with 25 Tiles.
However, if you need to replace some or just want to have a larger selection to choose from then the TacTile Standard Pack is perfect.
Standard Pack Contents
8x - Fowards
8x - Backwards
4x - 90° Left
4x - 90° Right
1x - Pause
Recommended for ages: 3 years +
Manufacturer Warranty
Full details (including terms) of manufacturer warranty are provided with the product or on manufacturer website.
For warranty requests regarding this product, please contact us directly on 01227 769400
You can also e-mail office@primaryict.co.uk (please include your invoice number)