SMART Unifi U100 Ultra-Short Throw Projector
for SBM680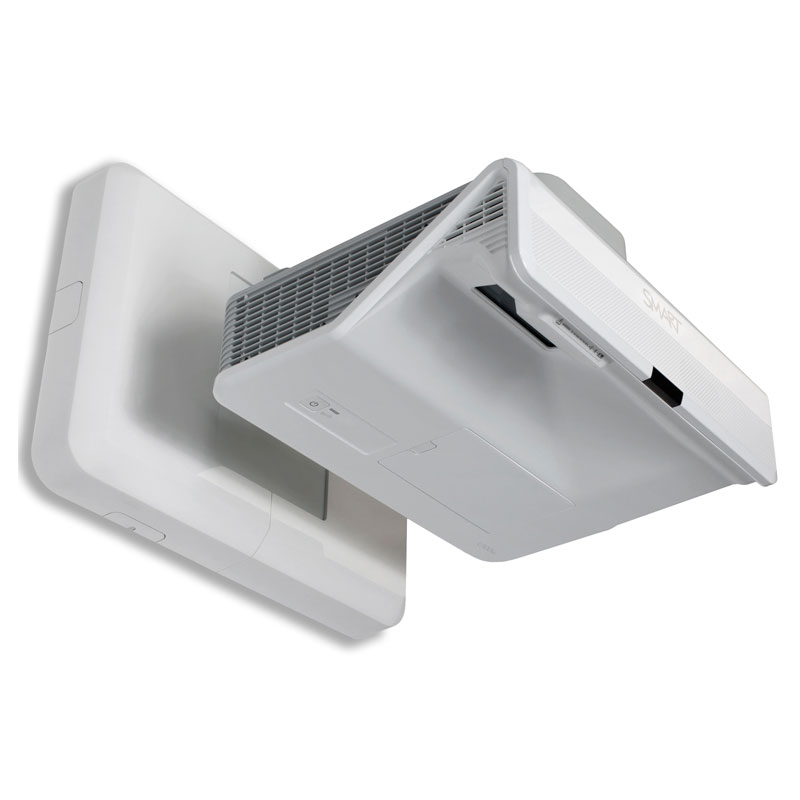 Manufacturer Code: U100-SBM600
Stock:
Product Discontinued
Sorry, this item is currently unavailable.
Please use the menu or search for alternatives
Product Information
The SMART U100 ultra-short throw projector reduces shadow and glare whilst enhancing brightness to bring HD content to life.
It has a throw distance of approximately 10" (24.3cm), provides 3,600 lumens in standard mode and projects crisp images with high contrast and color quality.
The projector displays high-definition video, and has an HDMI input.
The projector's extended control panel makes it easy for teachers to control other audiovisual devices in the classroom from the front of the interactive whiteboard.
With one touch, they can switch between inputs and control power and volume. The U100 is also energy efficient, consuming less than 1 watt of power in standby mode. And it offers a long-lasting lamp life (up to 6,500 hours in Economy mode) and filter-free design which reduce maintenance costs.
The U100 Standard range is standard ratio; there are 2 models, for SMART Board SB880 and SBM680.
The U100W Widescreen range is widescreen; there are 2 models, for SMART Board SB885 and SBM685.
Please ensure you select the correct projector for your SMART Board as each comes with a different mounting option.