Bubblegum Cloakroom Bundle 1
Shelf, Hanging Rail & 8 Shallow Trays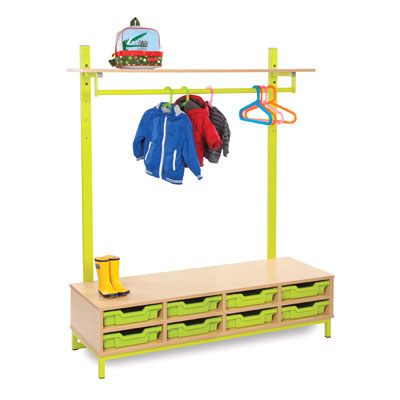 Stock:
Product Discontinued
Sorry, this item is currently unavailable.
Please use the menu or search for alternatives
Product Information
Bubblegum Cloakroom, Maple MFC with ply effect edging and a splash of lime, tangerine and cyan, complete with Gratnells trays.
Bubblegum cloakroom top: Shelf and hanging rail
W1360 x D260 x H138mm
Bubblegum cloakroom bottom: 8 Shallow trays.
W1360 x D345 x H455mm
Colour choice from: Lime, Tangerine, Cyan