TTS Bee-Bot Travel Bundle Pack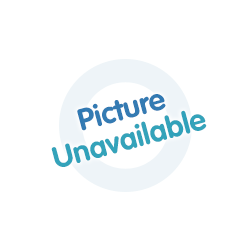 Manufacturer Code: BB-PACK1
Stock:
Product Discontinued
Sorry, this item is currently unavailable.
Please use the menu or search for alternatives
Product Information
An essential bundle of Bee-Bots that would be a valuable addition to any class.
This pack features the new Rechargeable Bee-Bot.
The docking station acts as both a charger for these new Rechargeable Bee-Bots and safe storage for them. No additional batteries required.
Securely transport up to six Bee-Bots in this handy carry bag. All of the compartments are expandable should you wish to carry more or less of anything.
The children can use these 10 shells to design their own models.
Use these 49 cards for assisting in program planning and recording.
The bold and colourful layout makes these cards perfect for front of class work.
Award winning programmable floor robot, the Bee-Bot's simple and child friendly layout is a perfect starting point for teaching control, directional language and programming to young children.
Robust and small design
Clear and bright buttons
Memory of up to 40 steps
Clear and bright buttons
No confusing degrees to program
Sounds and flashing eyes confirm your instructions
Fantastic cross-curricular resources also available
Moves accurately in 15cm steps at a time and turns in 90°
Size (L) 13cm (W) 10cm (H) 7cm
Built-in rechargeable battery (non-user replaceable)
TTS Rechargeable Bee-Bot Class Bundle - 6x Bee-Bots & Docking Station(IMGLINK) TTS Bee-Bot Carry Case(IMGLINK) TTS Bee Bot Clip-on Shells - White (Set of 10)(IMGLINK) TTS A5 Bee-Bot Sequence Cards - Set of 49 Cards(IMGLINK)