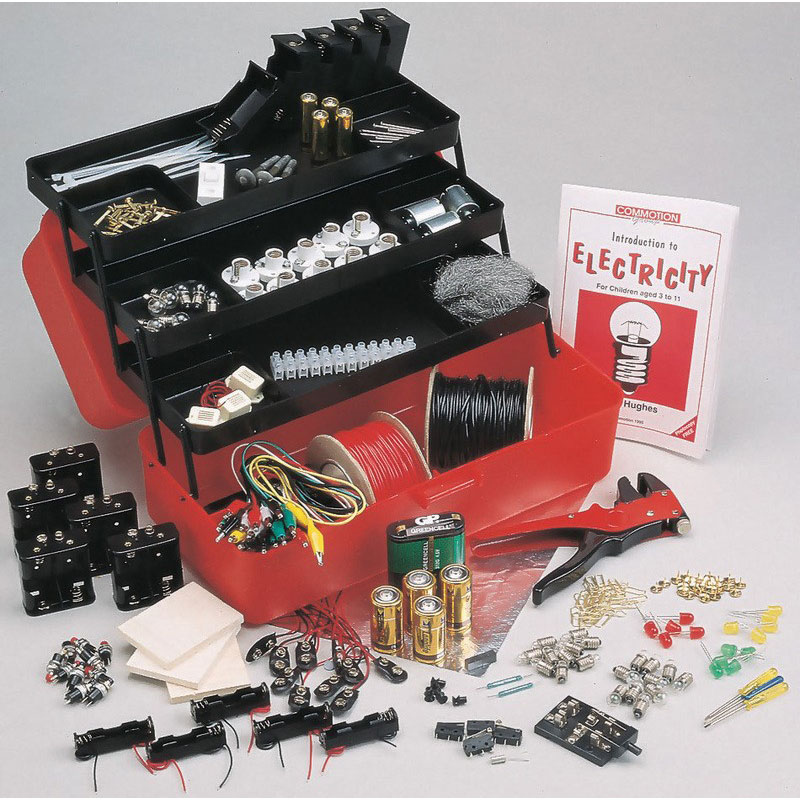 Manufacturer Code: CD30011
Stock:
Product Discontinued
Sorry, this item is currently unavailable.
Please use the menu or search for alternatives
Product Information
This great value kit contains over 100 items including:
Motors
Bulbs
Buzzers
LEDs
Batteries
Battery holders
Selection of 6 types of switch
Ready made leads
Automatic wire strippers/cutters
Electrician's screwdrivers
Supplied in a carry box with teacher's notes.
Specification Over 100 items stored in a carry box.