Bug Viewer
Red/Green - Pack of 10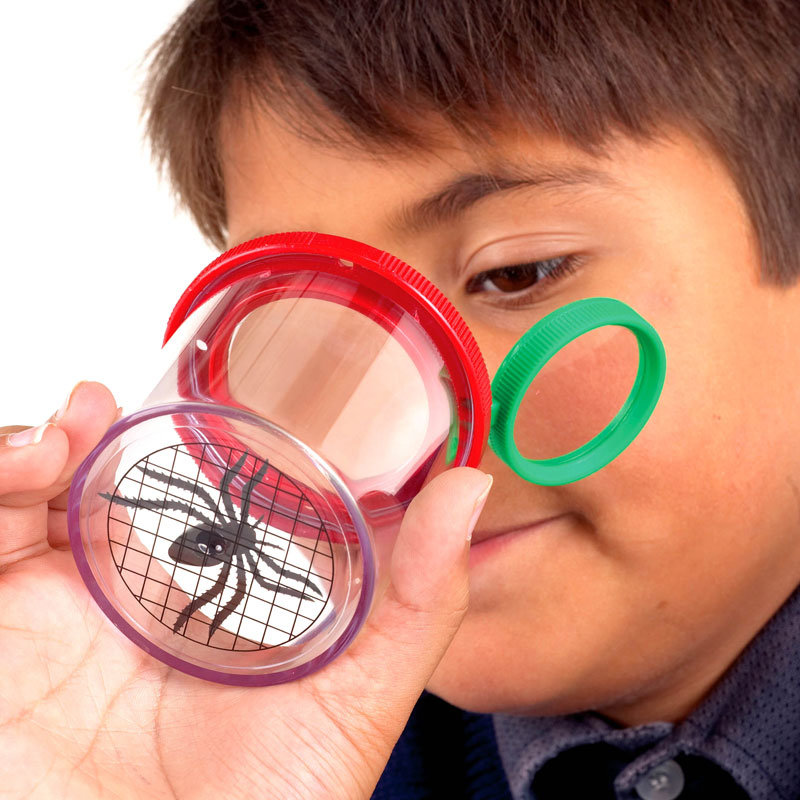 Manufacturer Code: CD61006R/10
Stock:
Product Discontinued
Product Information
Observe living creatures in this hand held viewing pot with 2x magnification lid. With additional 3.5x magnification viewer, measuring gridlines in base.
Remember: Any creatures you are looking at is a living thing. Take care not to harm it, and let it go once you have finished looking at it, preferably in the same place you caught it.
Size 70mm. Colours may vary.