Dino-Lite AM4113ZT Pro USB Digital Microscope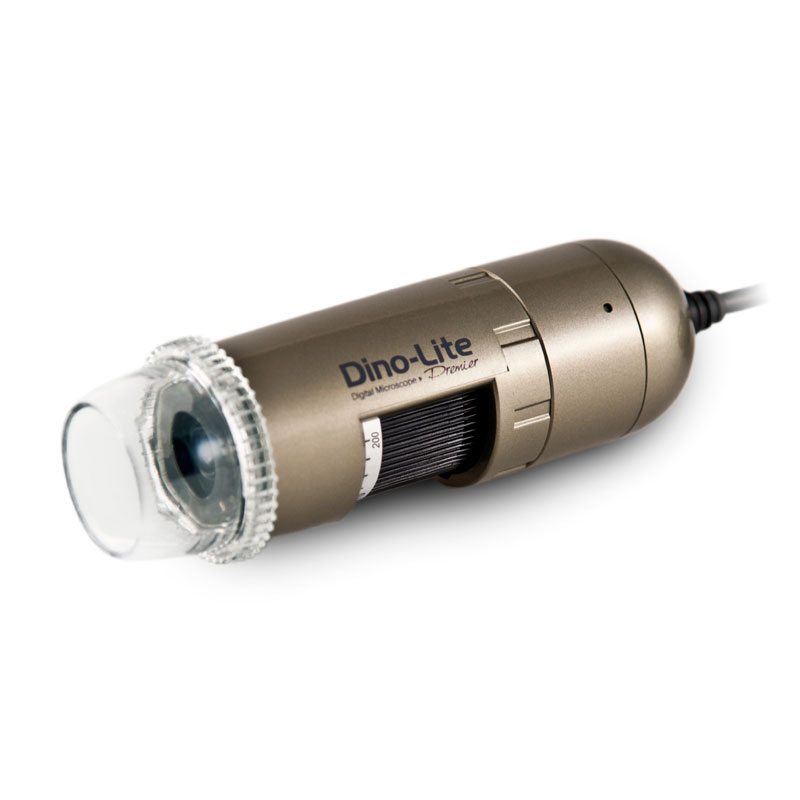 Manufacturer Code: AM4113ZT
Stock:
Product Discontinued
Product Information
(links open in new tab)
The Dino-Lite Pro AM4113ZT provides all the features of the standard AM4113T but includes an adjustable, polarized, light source.
The advanced polarization feature allows reflection and glare to be controlled and makes this model the ideal choice when examining materials that are reflective or which generate glare such as glass, plastics and metals.
Resolution: 1280x1024 pixels (1.3MP)
Magnification: 10x ~ 60x, 200x
Working Distance: Standard
Interface: USB 2.0
Nr. of LED's: 8
LED on/off switchable: Yes
LED color: White
Material: Composite
Exchangeable caps: No
Microtouch: Yes
Scroll lock: Yes
Output: Picture, Video, Time-lapsed video
Video Frame Rate: Up to 30 frames-per-second, 15fps at 1.3M
Measurement: Yes
Calibration: Yes
Filter/Diffuser: Built-in polarizer
Compatibility: Windows XP, Windows XP / Vista, Windows 7 / 8 / 8.1, MacOS 10.4 +
Software: DinoCapture for Windows, DinoXcope for MacOS
JPEG Codec: None
Special: Adjustable polarizer helps to control reflection and glare. Can be used with BL-ZW1 polarized light base (sold separately). Latest version of the AM413ZT and AM413ZTA models, now with enhanced image sensor and new housing with magnification lock feature.