Coomber 45773 Portable Public Address Amplifier
with Built-In UHF Receiver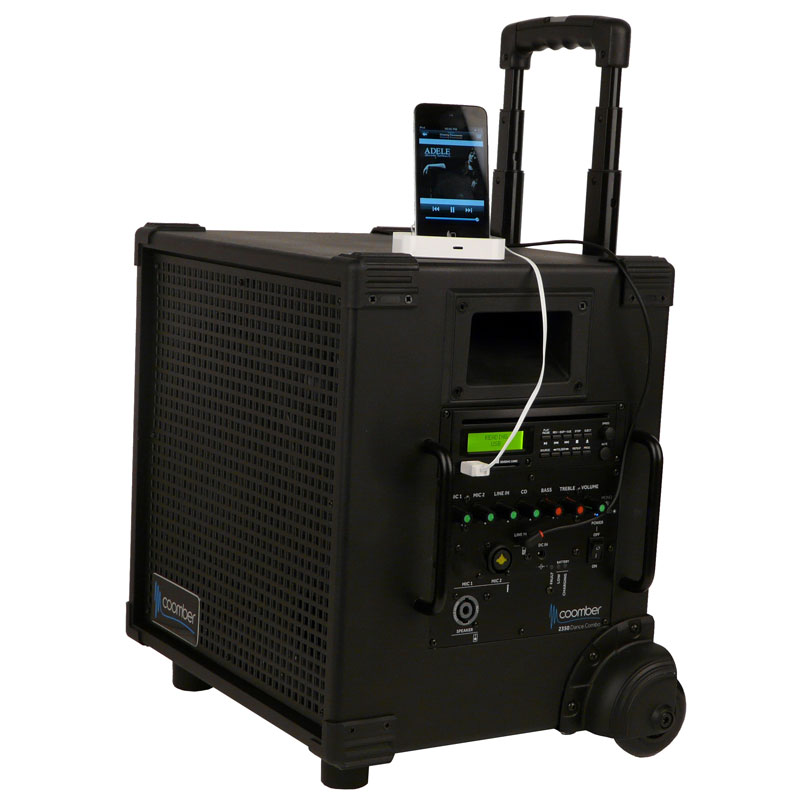 Manufacturer Code: 45773-UHF1
Stock:
Product Discontinued
Product Information
(links open in new tab)
Punchy and powerful, portable and practical - perfect for Schools!
The new rugged PA range from Coomber is great for filling a hall or playground with sound that will get you heard. It will play music or audio from many sources.
Very impressive volume and clarity for its size. It really packs a punch.
Connect and amplify your iPod or any other MP3 player.
Wireless and wired microphone options for PA, assemblies, fetes, etc.
Variable Speed CD, USB and SD Card to speed up and slow down playback.
Integral trolley makes getting around effortless.
Wall mounted, speaker stand mounted or just use on the floor.
Stereo Amplifier to give stereo sound through an extension loudspeaker.
Connect microphones to amplify your voice.
Internal Rechargeable batteries, charges whenever it's plugged in.
Made in Worcester, UK.
All this comes with a free iPod lead, battery charger/power supply, remote control for the CD/USB/SD
Coomber products are built in the UK for the highest quality and reliability.