TTS Rechargeable Bee-Bot Group Starter Bundle
6x Bee-Bots & Docking Station & 4x Mats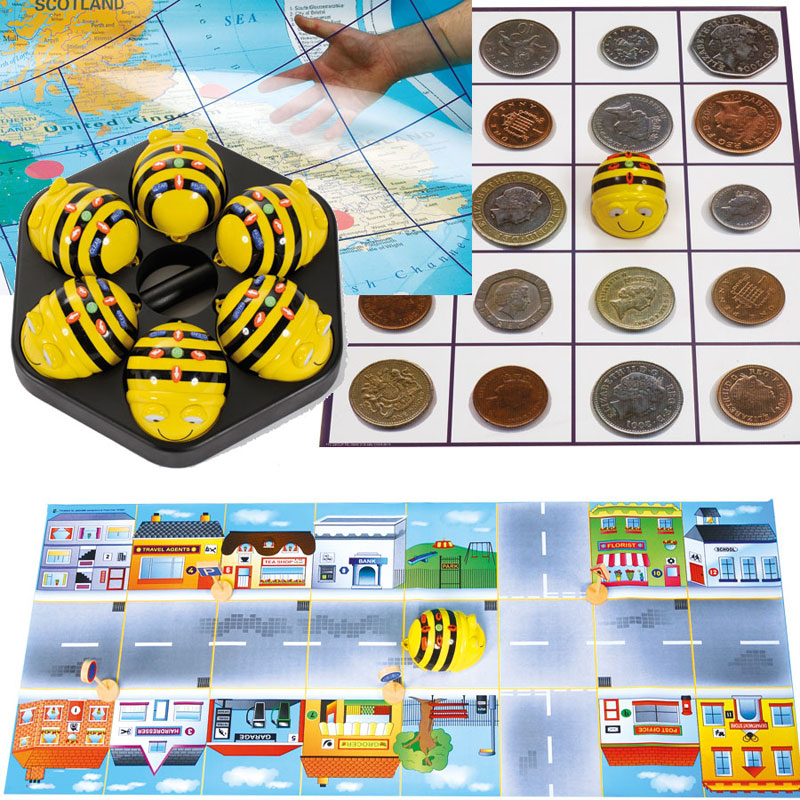 Manufacturer Code: EL00400
Stock:
Product Discontinued
Product Information
(links open in new tab)
All the Bee-Bot kit you need to get your class going!
This pack features the new Rechargeable Bee-Bot.
The docking station acts as both a charger for these new Rechargeable Bee-Bots and safe storage for them. No additional batteries required!
Award winning programmable floor robot, the Bee-Bot's simple and child friendly layout is a perfect starting point for teaching control, directional language and programming to young children.
Pack includes:
This mat bundle is Bee-Bot and Blue-Bot Compatible!
All Bee-Bot mats can also be used with Blue-Bots and have a standard 15cm square size.
Recommended for ages: 5 - 11 years