TTS Easi-View Primary Visualiser
Special Offer Price!
Manufacturer Code: EL00460
Stock:
10+ In Stock - Delivery usually 1-2 days (after 28th August)

SRP: £99.95
- Save £10.00 (10%)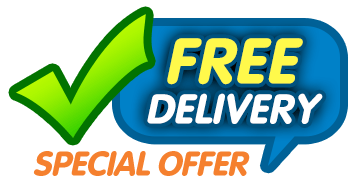 Simple to use, one touch focus visualiser

Sturdy tripod base with USB connection

Easy connection to a PC or laptop for display on your whiteboard

View documents and books up to A4 in size

Great resource for creating portfolios for evidence of learning
Product Information
Easi-View brings together all the most popular features of a visualiser at a fraction of the price. Developed from teacher ideas TTS have created a simple to use device which is usable by both teachers and children.
So now you can share work with the whole class, zoom in using the flexible neck and take pictures and videos to upload on to your VLE.
The Easi-View has a built in microphone and can be used as a web-cam with popular applications (such as Skype).
New Design - Enhancements Include:
New sturdy tripod base
Brighter LEDs
Longer USB connection cable
One-touch focus button on the visualiser
Compatible with original software
Key Features
Easy connection to a computer or laptop for display on your whiteboard
View A4 documents and books
Share photos, use as a web-cam, or use for stop frame animation
Get really close to work and resources
Use all over school and illuminate dark images
Swap between documents easily
Great resource for creating portfolios for evidence of learning
New Sturdy Design
This visualiser replaces the previous TTS Primary Visualiser, reference EL00052
What's in the Box?
Software Installation CD
User Guide
Manufacturer Warranty
Full details (including terms) of manufacturer warranty are provided with the product or on manufacturer website.
For warranty requests regarding this product, please contact us directly on 01227 769400
You can also e-mail office@primaryict.co.uk (please include your invoice number)