TTS Role Play Foam Breeze Blocks
Pack of 20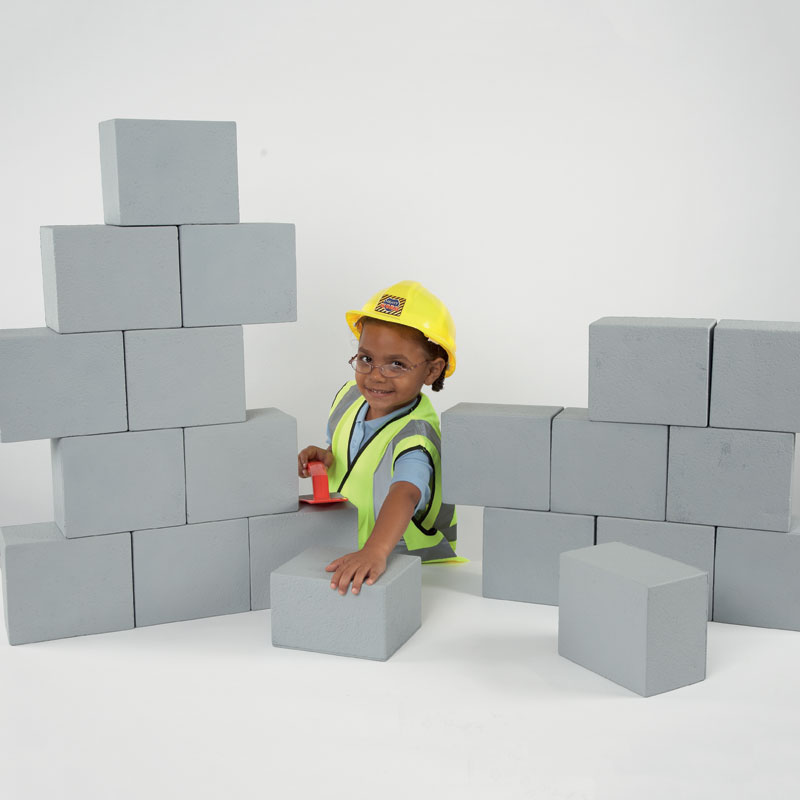 Manufacturer Code: EY01170
Stock:
Product Discontinued
Product Information
Whether building walls or a home for Goldilocks, the Three Little Pigs or just constructing amazing structures, children will have great fun with these breeze blocks.
Wipe clean so they go well with wet sand. Ideal for the building site or giant construction.
Made from durable plastic covered foam.
Don't worry if they topple as they are lightweight and safe for busy builders whilst they get creative, play collaboratively, develop gross motor skills and generally have an exciting time building.
Size of blocks approx 20cm