TTS Role Play Foam White Bricks
Pack of 25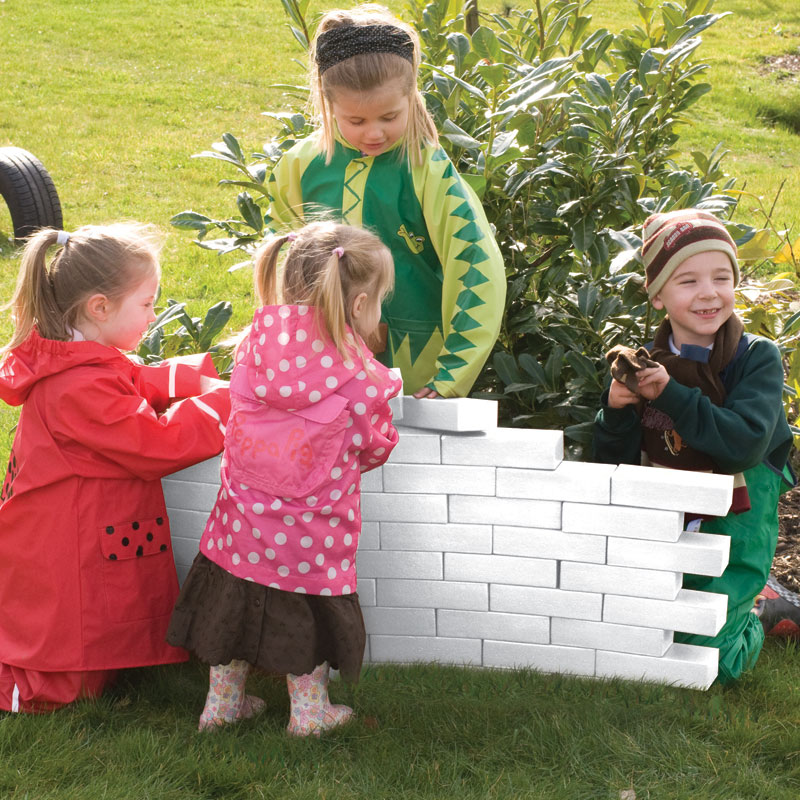 Manufacturer Code: EY00926
Stock:
Product Discontinued
Product Information
Take a trip to the North Pole and build an Igloo just like a real Eskimo!
These bricks are the same shape and size as the popular 'Pretend House Bricks' and are made from a strong foam rubber that is coated to allow them to be used inside or out, so maximising their play potential.
Build a chilly ice cave with these white, tough foam bricks. They are lightweight so will not hurt fingers and toes if they fall down.
Size: L20 x H9 x D6 cm.