Relational Geosolids Set
Set of 17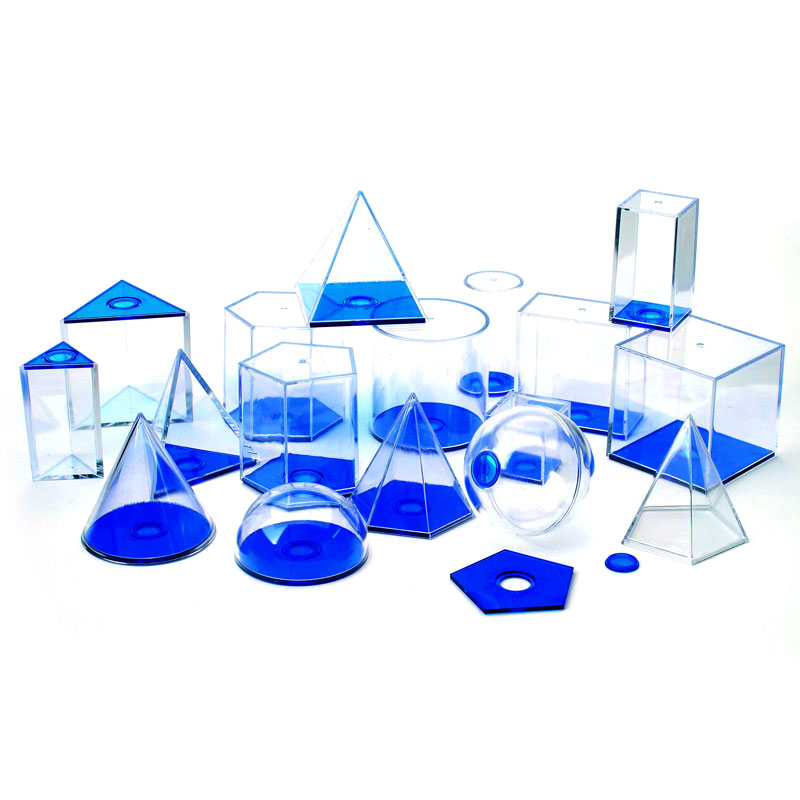 Manufacturer Code: CD52313
Stock:
Product Discontinued
Sorry, this item is currently unavailable.
Please use the menu or search for alternatives
Product Information
17 plastic 3D shapes with removeable bases and stoppers to allow them to be filled.
Because they are clear pupils can see all the inner angles and vertices.
Specification
Size of largest base 50 x 50mm.