TTS Bee-Bot Mats
Learning Bundle (5 Mats)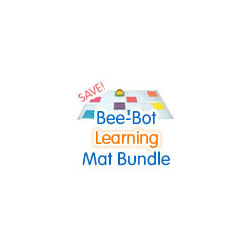 Manufacturer Code: BBMAT-BUN1
Stock:
Product Discontinued
Product Information
Make a great saving by buying this set of Bee-Bot mats together.
The set includes
This pack offers a great starting point for numeracy and literacy with the Bee-Bot.
This mat bundle is Bee-Bot and Blue-Bot Compatible!
All Bee-Bot mats can also be used with Blue-Bots and have a standard 15cm square size.