SMART Document Camera 280
Visualiser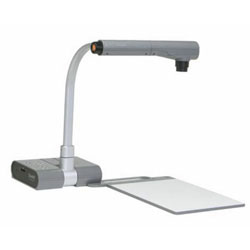 Manufacturer Code: SDC-280
Stock:
Product Discontinued
Product Information
(links open in new tab)
The SMART Document Camera allows teachers more ways to engage pupils and encourage classroom participation. Teachers can easily connect the SMART Document Camera 280 to a SMART Board interactive whiteboard and capture images and videos directly into Notebook collaborative learning software, without digitising lessons in advance.
They can engage students by displaying real-time images of any physical object or activity and capture digital images into their Notebook lessons.