AVerMedia AVerVision CP130 Visualiser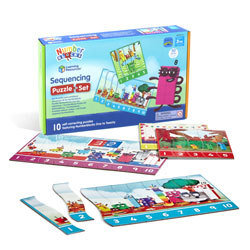 PrimaryICT No:

PR2731
Manufacturer Code:

CP130
Stock:
Product Discontinued
Product Information
Operating the entry level AVerVision CP130 visualiser is simplicity itself! It produces brilliant images with its 850k pixel camera and its flexible gooseneck design means it is easy to view any part of an object, by adjusting the camera to your desired position.The CP130 offers a range of features to enhance presentations, including a powerful zoom and built in led lighting. The quick acting manual focus means that you can select a part of interest, not the camera, giving you total control of your presentation. The CP130 can be used with most interactive whiteboards, via a data projector, laptop or PC. In addition, it can be used with a plasma / LCD panel for stunning results!The CP130 is very easy to fold up and carry, making it ideal for multi-site applications. It is supplied with licence-free software which includes options for annotation, recording and playback of video and still images.
Detailed Specifications
| | |
| --- | --- |
| Image Sensor | 1/2" CMOS |
| Total Pixels | 850K Pixels |
| Output Resolution | XGA (1024 x 768) |
| Zoom | 8X Digital Zoom |
| Image Storage | Built-in Memory (Max: 40) |
| Frame Rate | 12fps (Max.) |
| Focus | Manual |
| Output | VGA/S-Video/Composite Video |
| Input | VGA (15-Pins D-sub, Pass Through) |
| Remote Control | No |
| Manufacturer Warranty | 3-Year Limited Parts and Labour |
| Warranty Details | 1-Year Limited Warranty is adopted for power adaptor, remote controller, light modular, light box and lamps. |
Manufacturer Warranty
Full details (including terms) of manufacturer warranty are provided with the product or on manufacturer website.
Most manufacturers like to provide direct after-sales support should any issues arise.
For warranty/support with this product, please visit http://www.aver.com/Technical-Support including your serial number, or telephone Lewis at AVer directly on 07391 986158
Software Updates
For Aver+ Software Updates, please visit the AVerVision Europe Website here (both Mac and Windows). You will need to select Classroom Software at the bottom of the list