We are now closed for Christmas and re-open Monday 5th January 2015.
Please continue to fax, post or
e-mail
your orders, or purchase online, and we will process these as soon as we return.
We would like to wish everyone a Merry Christmas and a Happy New Year!
TTS Talk-Time A3 Recordable Postcard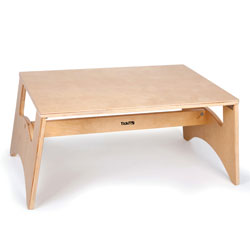 PrimaryICT No:

PR3165
Manufacturer Code:

EL00130
Stock:
Delivery usually 1-3 days (after 5th January)

SRP: £9.99 -
save £0.24 (2%)
Other Buying Choices...
Single Unit
PR3165
£9.75
Pack of 5
PR4421
£42.95
Pack of 10
PR4422
£86.95
Manufacturer Warranty
Full details (including terms) of manufacturer warranty are provided with the product or on manufacturer website.
For warranty requests regarding this product, please contact Primary ICT directly on 01227 769400
You can also e-mail us at support@primaryict.co.uk (please include your invoice number)