TTS Easi-View Primary Visualiser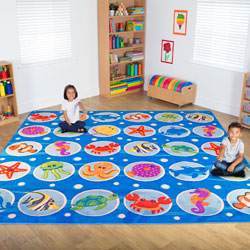 PrimaryICT No:

PR1805
Manufacturer Code:

EL00052
Stock:
Product Discontinued
Product Information
Now you can share work with the whole class, view 3D objects and take pictures and videos to upload on to your VLE.
Using the Easi-View Primary Visualiser:
Use with an interactive whiteboard
View an A4 document
Pupils can share work with the rest of the class
View books
Show-and-tell activities
Assemblies
Create portfolios for evidence of learning
Create stopframe animations
New! Now Mac Compatible (software download may be required - see below)
Detailed Specifications
USB Direct Plug
Internal microphone
3.0 MegaPixel digital images
Built-in light
Still and video capture
Bendy gooseneck
Web Cam facility
Auto focus
Plug & Play with Windows 7 32-bit and 64-bit (no additional drivers required)
Manufacturer Warranty
Full details (including terms) of manufacturer warranty are provided with the product or on manufacturer website.
For warranty requests regarding this product, please contact Primary ICT directly on 01227 769400
You can also e-mail us at support@primaryict.co.uk (please include your invoice number)
Software Updates
Upgrade your Easi-View software to the latest version
Easi-View Windows download
Version: June 2013
You will need administrative access to your PC to do this.
Create a new folder to download the file to
Easi-View-Windows-June13.zip (right click and 'Save Target As...')
Extract the zip file
Run the file .exe from the folder
Easi-View Mac download
Version: June 2013
Download this for Mac Compatibility
Easi-View-Mac-June13.zip (right click and 'Save Target As...')
Related Items...